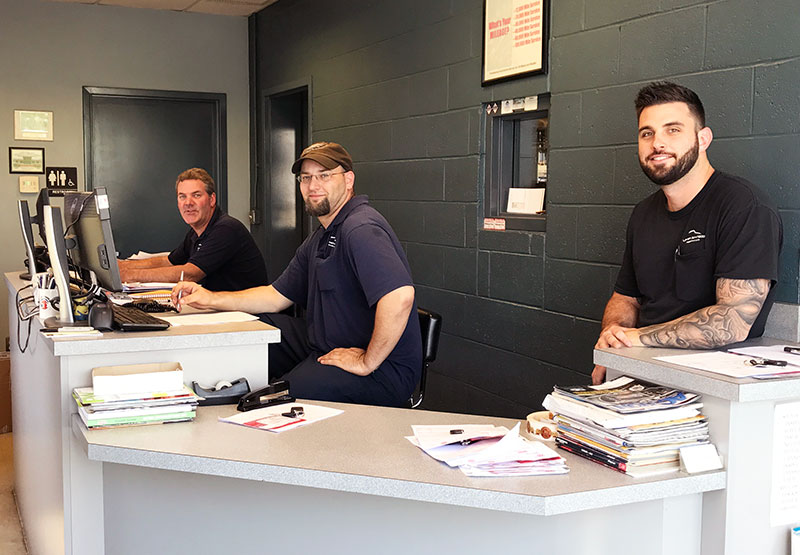 Upper Gwynedd Service Center started business in 1987 and we are located near Merck on Sumneytown Pike in Lansdale, PA.
We believe in saving you money
We hope to save you and your loved ones money through regular maintenance. We make this a priority in order to prevent costly repairs for our customers in the future. We want to see you coming in for maintenance services and not being pulled in by a tow truck. A tow truck means only bad things for you, a lot of inconvenience, a lot more expense, and maybe less safety when you're stranded on the side of the road.
Why do we believe in maintenance for our Customers?
We want the best for you and proper maintenance is far better for you than repairs. Maintenance is schedulable, repairs usually are not. Maintenance is affordable, repairs are often very expensive compared to the maintenance that prevents them. Maintenance doesn't require a tow truck unlike some repairs. Maintenance means less inconvenience and stress because your vehicle can be in and out quicker. Maintenance also increases your car's resale value, extends its life and it allows you to choose when you're trading in your car, rather than being forced to when you face a big repair bill.
We have enjoyed continued growth throughout the years for one good reason:
We treat our customers like we want to be treated!
Hours of Operation
Mon - Fri: 6:00am - 8:00pm
7:30am - 5:30pm ( Shop )
Sat: 6:00am - 7:00pm
7:30am - 4:00pm ( Shop )
Sun: 8:00am-2:00pm
(Pickup & Drop-Off Only)
Loaner cars available & free
wifi while you wait